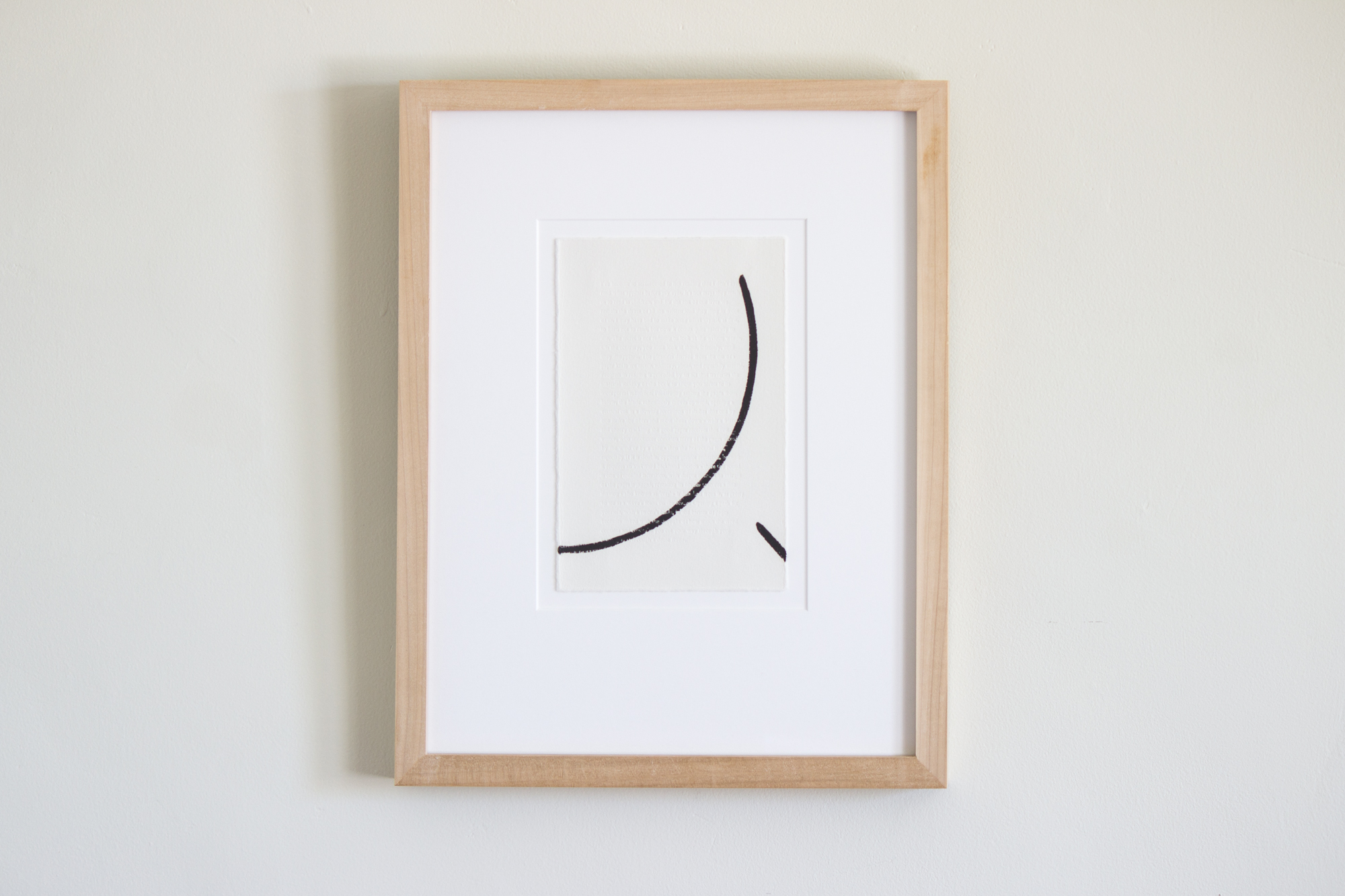 Oil and blind embossment on paper

Abecedarium
n. inscriptions used in the development of the alphabet.

This series examines our understanding of language and its standardization created by the printing press in the late fifteenth century. Each composition reconciles two similar but opposing fields of visual language: graphic design and fine art. Traditional text (typically associated with design) is juxtaposed by painted lines (something uniquely associated with fine art). The result both praises and critiques our visual means of communicating.